About cement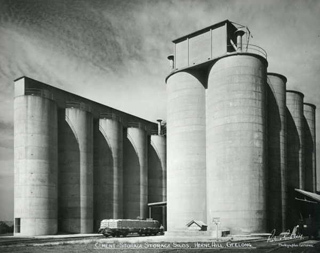 The safe handling
Handling and storage
Cement irritates the skin, can cause allergic reactions on the skin and irritation of the respiratory organs, as well as lead to severe eye damage. It is very important to adhere to the above precautions when handling cement and the conditions for their application, as follows:
(1) Handle with care and use appropriate control measures. Cement or hydraulic binder can be glued to the walls enclosed space and unexpectedly collapse and fall. Static discharge can damage equipment or injure workers.
Apply appropriate measures to control and prevent the formation of dust and use personal protective equipment.
(2) No special requirements are set for storage temperature and pressure. Proper grounding of all should be done
pneumatic transport systems due to the possibility of static electricity and discharge during the movement of cement powder through plastic, non-conductive or unearthed pneumatic conveyors. The product is stored and stored in silos, protected from moisture and contamination.
(3) In order to reduce the formation of dust when preparing concrete in open mixers, first pour water and then
carefully add the product. Pour the product from as low a height as possible and mix slowly.
(4) Use appropriate ventilation systems to keep dust levels below the maximum allowable concentrations.
Personal protection measures:
Eye protection: Use goggles with side protection, which will prevent dust from coming into contact with the eyes. The use of contact lenses when working with cement or hydraulic binder, due to possible dusting, is not recommended.
Skin protection: Use appropriate protective gloves, protective footwear and water-resistant clothing to prevent skin contact with the product. Do not use sunscreen instead of waterproof gloves. Use a protective suit and boots to protect other parts of the body. Remove clothing and protective equipment saturated with moist product dust and wash exposed skin immediately.
Respiratory protection: Appropriate respirators are required to ensure that staff exposure to cement dust is lower than the maximum allowable. Otherwise, it is necessary to use a protective mask.
Environmental monitoring: Do not dispose of the product in the environment.
First aid measure
IF ON SKIN: Wash with plenty of soap and water. If skin irritation or rash occurs: Get medical advice / attention or call a Poison Control Center; Remove contaminated clothing and wash before reuse;
IF IN EYES: Rinse cautiously with water for several minutes. Remove contact lenses, if present and easy to do. Continue rinsing. Urgently call the Poison Control Center or consult a doctor;
IF INHALED: Remove victim to fresh air and keep at rest in a position comfortable for breathing. Call the Poison Control Center (Military Medical Academy, tel. 011 36 08 440, working hours 0-24 h) or consult a doctor.