Sustainable development
The World Cement Sustainability Initiative was initiated 12 years ago within The World Business Council for Sustainable Development (WBCSD) which was founded in 1995. Start an initiative of the three companies, now combines the collaborative efforts of 23 companies operating in over 100 countries and represent over one third of world production of cement. All these companies, including large multinational groups and small local producers, their business practices shape their own initiative according to the needs of sustainable development. As priority areas for action are highlighted:
Climate protection – objective: application of industrial protocol, developed as a part of development program, for monitoring and reporting on CO2 emission from the cement production process.
Fuels and raw materials – objective: development of rules and guidelines for responsible usage of fuels and raw materials in cement industries facilities.
Employee health and safety – objective: establishment of effective systems of measurement, monitoring and reporting on health and safety working conditions in order to reduce the health risks of occupational accidents to a minimum.
Reduction on harmful emission – objective: development and establishment of industrial protocol of measurement, monitoring and reporting on emission with the obligation of each company to publicly disclose their individual emissions target.
Local impact – objective: establish rules and guidelines for impact assessment which cement producers have on social and natural environment.
Internal business processes – objective: integrate the principles of sustainable development in the management policies, cooperation with business partners and in relationships with the community.
In previous period members of the Association of Cement Industry of Serbia have invested over 200 million Euros in improvement of production processes in order to enhance and preserve environment.
Among other things, they invested in:
Installation of automatic measuring stations for air quality monitoring which provide reporting to the interested parties, comparisons with other companies and verification of Reports on emissions;
Installation of filters that reduces emissions of harmful substances
Facilities which provide energy efficient production;
Projects and equipment for the use of alternative fuels thus saving non-renewable sources and reducing emissions of greenhouse gases.
As a result of these investments and other activities emission of carbon dioxide is reduced by 6 – 25%, sulfur and nitrogen gases by 20 – 80%, as well as dust by more than 60%.
2003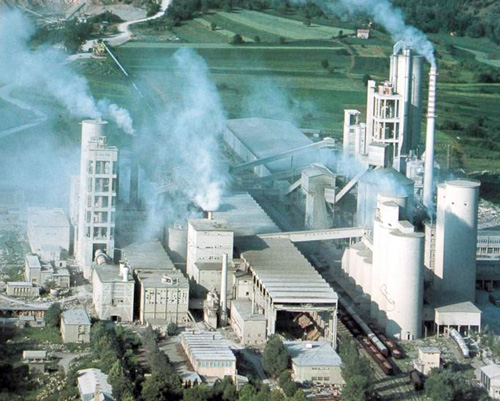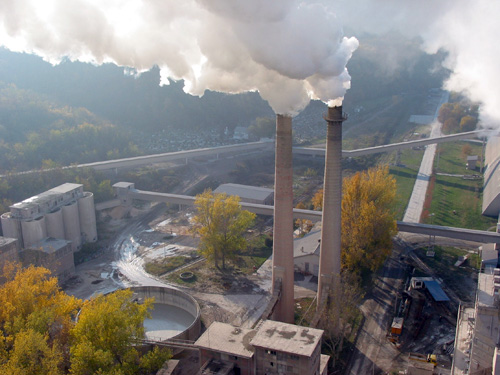 2010